Wedding venues that recommend us
We are very proud to be recommended by these venues…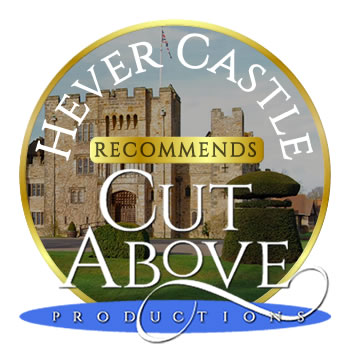 Hever Castle
We adore Hever Castle. It offers so much choices as a wedding venue there are two locations where you can have the actual ceremony, the Tudor Suite in The Astor Wing and The Loggia down by the Italian Lakes. The castle is simply stunning and obviously steeped in history and the gardens and Italian lakes are a videographers dream…. Apart from this the wedding team and staff are very professional and just perfectionists.
We have worked at Hever many times we have filmed in every room/location possible so know it inside out. A great bonus for Hever is the versatility of the venue… you can have a quiet small ceremony and then choose to use The Moat Restaurant or The Guthrie Pavilion for your evening celebrations. We are located 10 minutes from the castle and are always happy to meet Hever clients for a free consultation. If you want a romantic, scenic, magical venue then Hever is a must.
Visit the Hever Castle website | See our Hever Castle Vimeo Channel
---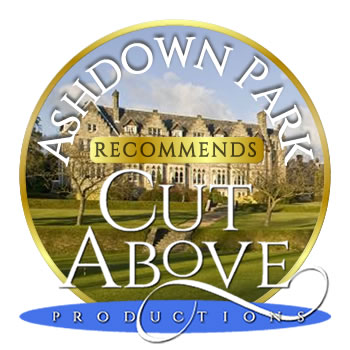 Ashdown Park Hotel
We are delighted to become recommended suppliers at the Ashdown Park Hotel. We have filmed here and know the venue well, we are based just 7 minutes down the road so very local! Not only is the hotel itself architecturally stunning but the grounds are also beautiful so lots of scope for a wonderful video shoot!
Click here to visit the Ashdown Park Hotel web site Ashdown Park Hotel and Country Club
---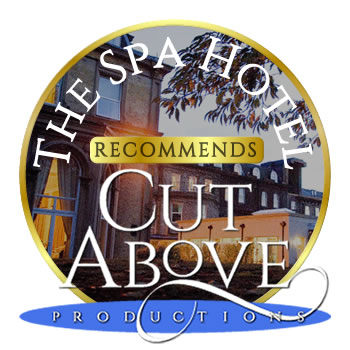 Spa Hotel, Tunbridge Wells
Set in 14 acres The Spa Hotel is a top class venue. From small to large ceremonies the Spa Hotel offers luxurious rooms and extensive grounds perfect for your photo and video shoot! We think that the staff at this hotel are just superb. They are incredibly well organised and everything always runs to plan. We know The Spa very well and have filmed here many times - and we are based 2 miles down the road… how convenient! Visit the Spa Hotel website
---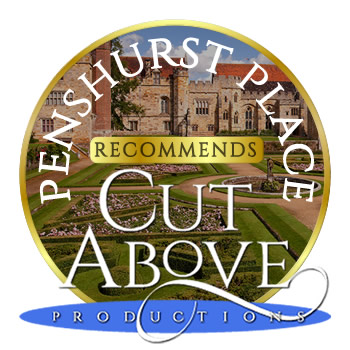 Penshurst Place
We are very honoured to be recommended suppliers at Penshurst Place. It really is a stunning venue with 48 acres of grounds including 11 acres of formal Grade 1 listed immaculately manicured gardens. Ceremonies can take place both indoors and outdoors and of course there is the church which is within walking distance.
We have worked at Penshurst many times so know the venue well, our offices are located just ten minutes down the road so we are always happy to meet clients for a free consultation at the venue. Click here to find out more about Penshurst Place
---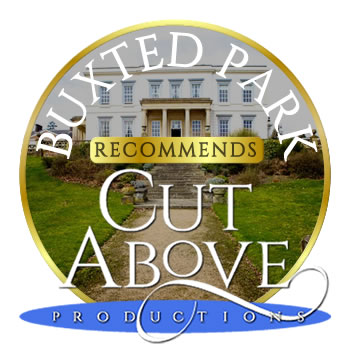 Buxted Park
Busted Park is an elegant Palladian Country House set in 312 acres of parkland. We love Buxted Park and think it provides a glorious setting for weddings. There are indoor and outdoor options for the actually ceremony and just so much space for guests. The team at Buxted are wonderful. Buxted Park is only 15 minutes from our offices so very local. To find out more about this wonderful hotel click here Buxted Park Hotel
---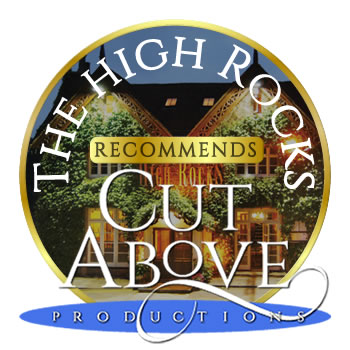 The High Rocks, Tunbridge Wells
The High Rocks is a very unique venue with plenty of function room space, climbing rocks and it's very own steam train! At the last wedding that we filmed at the High Rocks the bride arrived by train which was a spectacular entrance and looked great in the video! Once again there is plenty of great natural backdrop in the grounds for your video/photo shoot. We are based just 2 miles down the road so we could not be closer. As we are so closely we do offer preferential rates to High Rocks customers. To see some wedding films click on our High Rocks Channel. Visit the High Rocks website.
---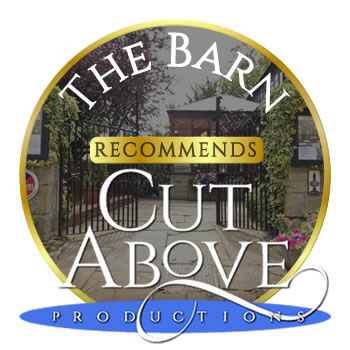 The Barn, Tunbridge Wells
Winner of the Kent Wedding Awards The Barn offers a truly personalised service for the smaller wedding. It is licensed for civil ceremonies in the Conservatory overlooking the garden. They offer a great package with sole use of the venue. Visit The Barn website.
---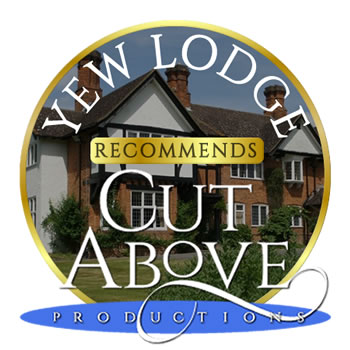 Yew Lodge Country House
A splendid hidden gem tucked away on the outskirts of East Grinstead, we LOVED filming here! set in stunning grounds this little country house is an idyllic setting for weddings. Visit the Yew Lodge website.
---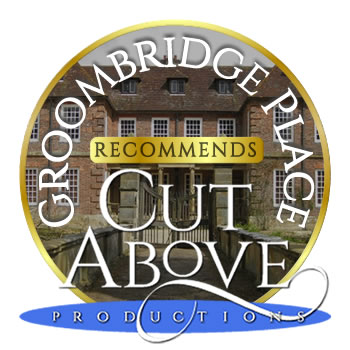 Groombridge Place
We are based in Groombridge so know this venue incredibly well. The gardens are stunning so a wonderful choice for a wedding!
Visit Groombridge Place website.
---
See our wedding film videography packages Bronze, Sterling, Silver, Gold and Platinum
Wedding video gallery | How do we film a wedding? | Venues that recommend us
Wedding video testimonials | Camera equipment | Frequently asked questions